Chatbots have changed the game for companies aiming to enhance customer experiences, automate repetitive processes, and increase operational efficiency. ChatGPT, powered by OpenAI, is one of the most popular chatbots in the market. As the need for the chatbot grows, businesses are increasingly looking for the best ChatGPT alternatives that offer more varied features, functionality, and value for money.
This article will examine 10 of the most promising ChatGPT alternatives and present their advantages, applications, and pricing. Whether you're a small business wishing to automate customer service or an organization looking to simplify internal operations, this blog is the ultimate resource for locating the finest ChatGPT alternative for your needs.
Comparing 10 Alternatives of ChatGPT
Alternatives
Unique Features
Prices
Bard by Google

Answer questions related to books, movies, and TV shows
Summarize long articles

Not publicly launched
DocoMatic

Creates customized chatbot that give answers from the database made from your uploaded documents
Automates documentation process

Not publicly launched

Join the waitlist
Perplexity.ai

Allows users to create chatbots without coding
Handle multiple languages

Starts at $49/month
YouChat

Provides a customizable interface
Integrate with various messaging platforms

Free
Microsoft Bing

Provide answers from various sources, including Wikipedia and Bing's knowledge graph
Search images and videos
Designed to engage in more human-like conversations
Understand context and sentiment

Free
Meena by Google

Designed to engage in more human-like conversations
Understand context and sentiment

Free
Chatsonic

Create personalized conversations using data from social media
Offers pre-built templates for various industries

Starts at $299/month
Jasper

Provides an AI-powered virtual assistant for businesses
Automate various tasks and processes

Custom pricing
DialoGPT

Generate coherent and contextually appropriate responses
Supports a wide range of languages

Free
Socratic by Google

Specializes in answering homework and study-related questions
Provide step-by-step explanations

Free
10 Best ChatGPT Alternatives
Jumping to the main focus, let us describe and give you a clear idea about each ChatGPT alternative with their features, pros, and cons.
1. Bard by Google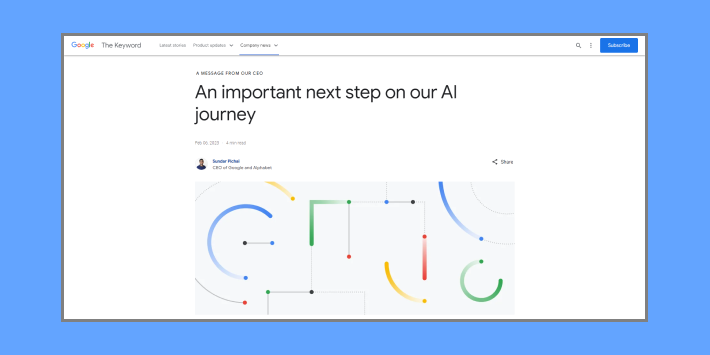 Google created Bard, an AI-based conversational model that is geared towards text-to-speech and speech-to-text conversion. It leverages transformer architecture to produce human-like responses and comprehend the context of the conversation. This LaMDA-powered experimental conversational AI service is in the testing phase.
Pros
Responds in a human-like tone
Easily understands the context of the conversation
Optimized for voice-enabled chatbots
Cons
Not released yet as it is in the development stage
2. DocoMatic
With DocoMatic, you can train and deploy your very own AI chatbot, Chatpedia, which is highly customizable as it can use your own documents as input. DocoMatic's AI chatbot, Chatpedia, uses your uploaded documents as input and creates a database out of them to answer any inquiries or questions with a high level of accuracy.
What makes DocoMatic one of the best ChatGPT alternatives is its powerful Natural Language Processing techniques. With NLP, DocoMatic can analyze the language used in your documents and queries and provide highly accurate answers that are easy to understand.
DocoMatic's AI chatbot can be trained to recognize a wide range of documents, including FAQs, product guides, and manuals. The chatbot then uses this data to answer questions about the specific document type in a highly relevant and accurate manner. Being in the developing phase, DocoMatic is yet to be launched. But you can be a part of their early access by joining the waiting list.
Features:
1. Upload or Create Files:

With Docomatic, you can either generate a new document within the DocoMatic platform or import an existing PDF or TXT file from your computer. Using these files, you can create your own Chatpedia.

2. Secure Storage:

DocoMatic has a useful security feature that lets you enable password protection to protect your important files. This effectively prevents unauthorized individuals from stealing your original files and important information by ensuring that only authorized people can access the files.

3. Automate Documentation:

DocoMatic lets you eradicate manual documentation and automates the process. This saves you time and a lot of manual human effort.

4. API integration:

You can create Chatpedia and integrate it easily with any website or software you like. Basically, DocoMatic provides customized and personalized AI chatbot solutions for your needs.

5. 3-Level Labeling:

DocoMatic offers an efficient solution by enabling you to label or sub-label documents according to their authority, category, or date. By labeling documents up to 3 levels, managing hundreds of documents can be a seamless process.

6. Multi-User Access:

DocoMatic allows multi-user access, allowing multiple users to have access to the same collection of documents. Employees who are collaborating on a project or need access to shared documents would especially benefit from this feature.
Pros
Chatpedia doesn't go out of service unlike ChatGPT
Automates documentation process
Can be integrated into any project
Cons
Relies on a specific set of documents
3. Perplexity.ai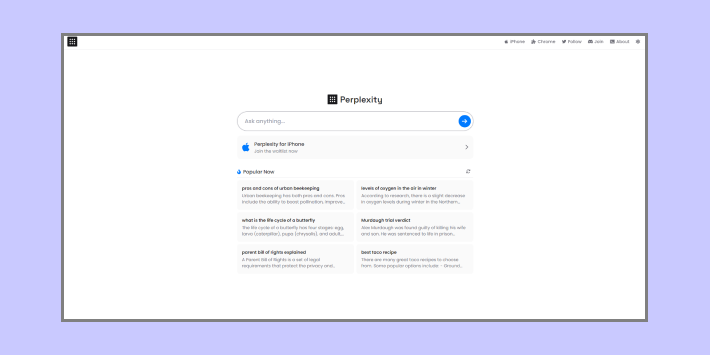 Perplexity.ai is an AI chatbot that uses natural language processing power to understand and respond to user queries. This AI tool provides a variety of features, such as multilingual support and easy integration with third-party applications.
Pros:
Highly customizable
Easy third-party integrations
Good NLP understanding of Google
Cons:
Limited customer support compared to other tools
4. YouChat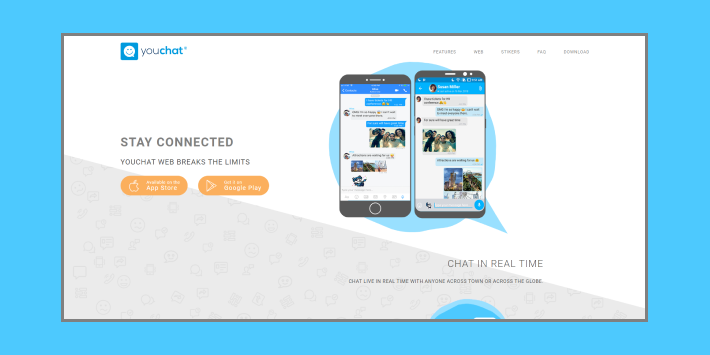 YouChat, an AI chatbot platform, uses machine learning algorithms to comprehend customer inquiries and deliver pertinent answers. YouChat comes with pre-built templates that you can customize to create your own unique chatbots. Some of the main features include voice support and integration with popular messaging apps.
Pros:
Uses machine learning (ML) algorithms for better conversation understanding
Cons:
Limited customizability options
5. Microsoft Bing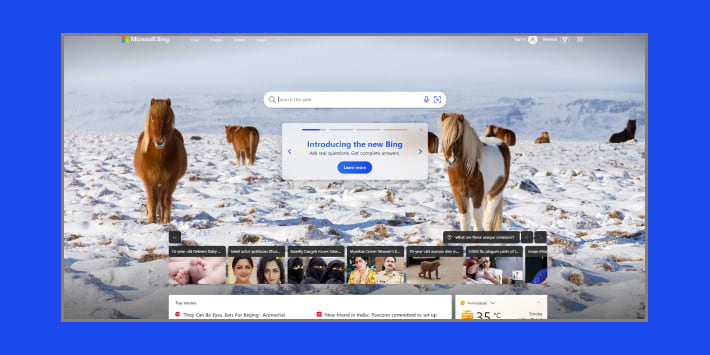 To stay ahead in the AI game, Microsoft has launched a new version of Bing. In this, a wide range of features is available such as web search, image search, video search, news research, and more. Bing concierge bot is a chatbot exclusively developed by Bing that can assist users with various tasks, such as booking a hotel room and searching for a nearby restaurant.
Pros:
Offers a wide range of search features and options
Easy integration with other Microsoft products and services
Quick and simple tasks can be made easy
Cons:
Chatbot is not much advanced compared to other AI chatbots
6. Meena by Google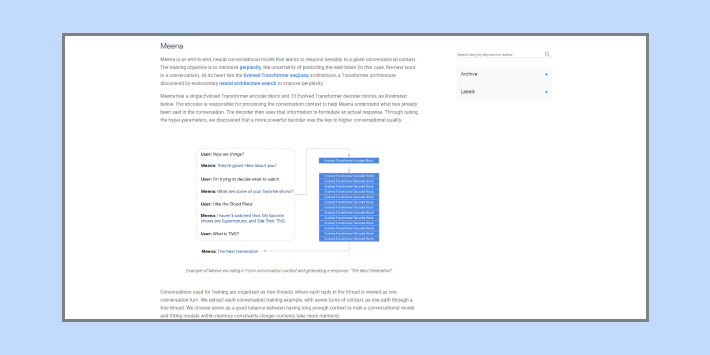 Meena processes and comprehends natural language inquiries using an advanced neural network. It is capable of understanding and responding to a wide range of topics and questions, including lengthy conversations. Meena's responses are more natural and engaging because of the extensive dataset of real human talks on which it was trained. Based on user feedback, it uses deep learning techniques to enhance its responses over time.
Pros:
Advanced natural language processing capabilities
Gives more engaging and natural responses.
Cons:
Given less attention to security and privacy concerns
Has not been tested extensively
7. Chatsonic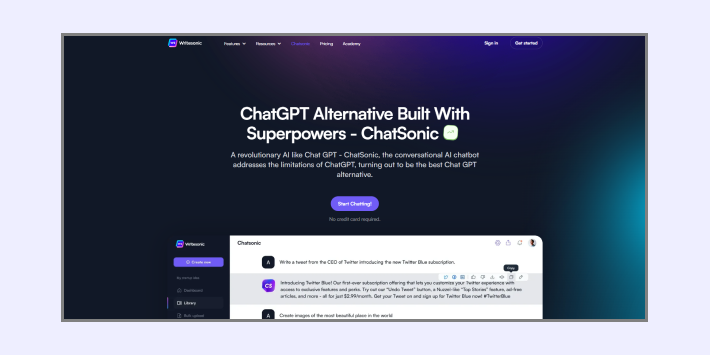 Chatsonic is a language model that offers customizable chatbots with natural language processing capabilities. Chatsonic is a multilingual AI tool to cater to a global audience. The platform makes use of AI algorithms to comprehend the conversation's context, which makes it sound more realistic and human. 
Chatsonic can be integrated with other tools, such as Slack and Facebook Messenger. The chatbots developed using Chatsonic can be used on a variety of platforms, including websites, mobile apps, and social media.
Pros:
A user-friendly platform
Fully customizable
Advanced NLP capabilities
Cons:
It does not support voice communication
8. Jasper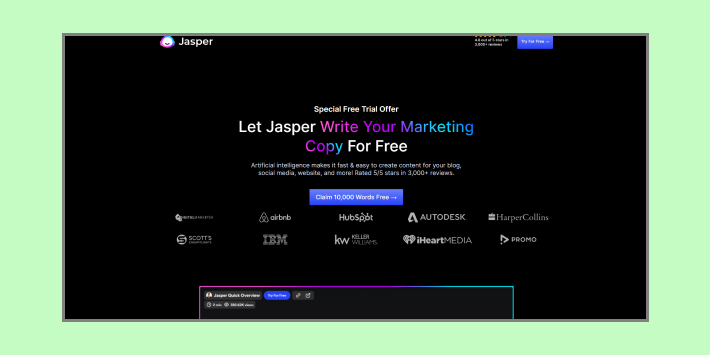 Jasper, an AI-powered writing assistant, has been contributing to AI copywriting and content writing for a long time and has gotten much recognition from users, also. But now, to participate in the AI chatbot game, Jasper has launched its chatbot, Jasper Chat. Jasper can be integrated easily with other systems, making it suitable for a variety of use cases. The flexibility and customizability of this open-source platform is its USP.
Pros:
Highly customizable
Easy integration
Cons:
Needs technical expertise
NLP capabilities are not as satisfactory as other platforms
9. DialoGPT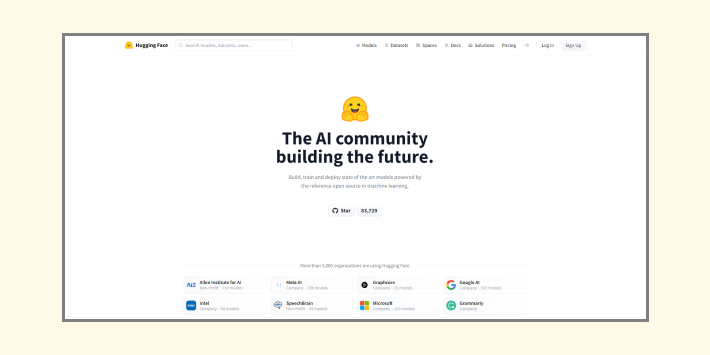 DialoGPT, an AI language model, was developed by Microsoft and is an advanced version of the GPT-2 model. It has been trained on over 147 million dialogues to carry out human-like conversations. DialoGPT is capable of producing accurate and relevant answers to user input.
Pros:
It supports multiple languages like English, Chinese, and Japanese
Ideal for conversational applications
Cons:
Risk of biased responses
May not always provide desired responses
10. Socratic by Google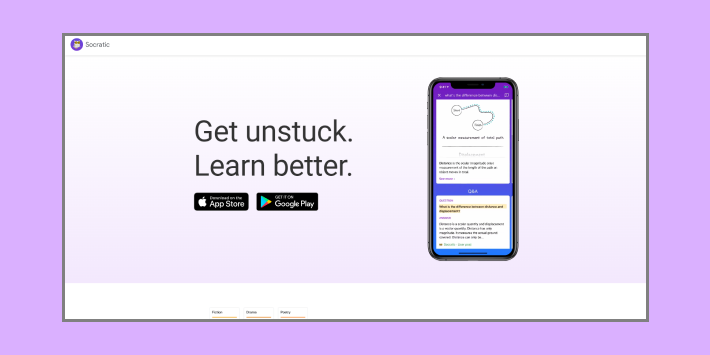 Socratic by Google is an artificial intelligence (AI)-driven homework assistant that assists students by answering questions using Natural Language Processing (NLP) and Computer Vision (CV) technologies.
It leverages machine learning algorithms to comprehend and analyze queries posed in natural language, and it provides detailed explanations and answers. It can provide answers to the questions of all subjects, including Maths, History, Science, and English.
Pros:
It is completely free
Step-by-step instructions make it easy for students
Search feature is helpful
Cons:
It relies on database and algorithms
Not suitable for advanced subjects
Criteria For Choosing ChatGPT Alternatives
If you are looking for alternatives to ChatGPT, it is important to have a clear idea of the criteria for choosing a ChatGPT alternative. Below are some of the main criteria to take into consideration:
Pricing: Get a chatbot solution that fits your budget. Every chatbot differs from others in case of price and the benefits they offer. So, make sure you choose the one that fulfills your needs, along with being budget-friendly.
Features and capabilities: Various chatbot solutions offer various features and capabilities. Create a list of features that are essential for your company, then look for ChatGPT alternatives that can fulfill those requirements.
Ease to use: AI bots shouldn't be more complex as they are used to ease any process like generating content or getting answers to queries. So, select the one which is easy to use so anyone can use it, from a not-so-experienced person to a tech savvy person.
Customization: The ChatGPT alternative you choose should be customizable, so you can make it a perfect fit for your business. You should also customize it according to your use cases and specific needs.
Scalability: You must choose a chatbot that grows parallelly with you and your business. So, make sure you opt for a chatbot that can handle volume and complexity over time.
FAQs
Depending on the particular demands and objectives of a business, ChatGPT overall cost can change. There are, however, both free and premium solutions, with the latter providing more advanced features and extensive customizing choices.
Large dataset requirements, the possibility of bias in the training data, and the challenge of training for more challenging tasks are some of ChatGPT's limitations. Moreover, ChatGPT might not always respond with accurate information and could need assistance from a human to resolve some issues. For example, if you are generating a video script using ChatGPT, then there might be a chance that it creates the wrong script because of a lack of context.
According to tests, ChatGPT performs better than many other AI chatbot substitutes in terms of responsiveness and accuracy. This is because it can respond to user inquiries in real time with a high degree of personalization and accuracy because of its huge training data and sophisticated NLP methodologies.
Conclusion
ChatGPT is one of the favorite AI tools for content generation. But it's always good to explore and consider alternatives that might better suit your unique needs and preferences. With the right chatbot, you can improve your customer experience, increase efficiency, and ultimately drive business growth. Some AI chatbots are Natural Language Processing models, while some are Neural language models.
When looking for alternatives to ChatGPT, you will come across many options. But, choosing one can be a tough task to do as you have to consider many factors like features, pros, cons, pricing, and most importantly, how customizable it is for your business. We hope our detailed analysis will help you ease this task and choose one.